Available 24 hours, 365 days a year
Our Capabilities
Worldwide EMS Solutions, Simplified™
Everything In One PlacE
Worldwide EMS Solutions, Simplified™
Gateway International EMS offers unique solutions to the air ambulance, medical assistance, travel assistance, and healthcare provider industries.

Ambulances
We provide ambulances for both the public and private sector, and for hospitals and emergency situations around the world.

Wheelchairs and Stretchers
Whether your injury is big or small, we can provide you with new wheelchairs and stretchers for any medical situation. 

Vans, Cars, and Town Cars
Our transportation services extend to cars, vans, and town cars. Let us know what transportation we can provide for you.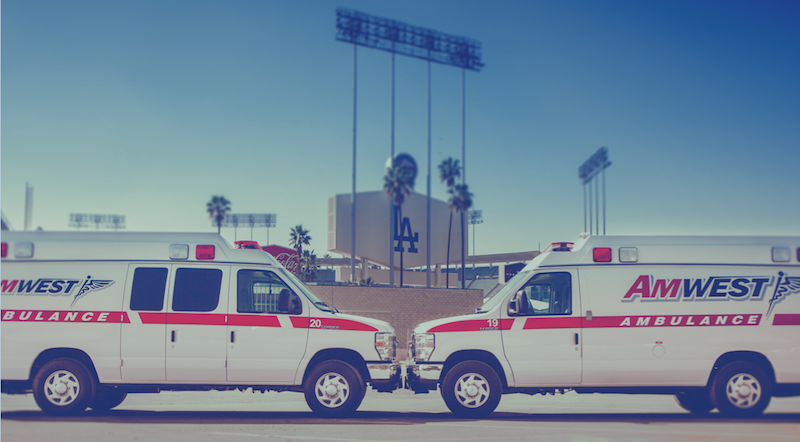 Our Capabilities
Ground Transportation
Gateway International EMS organizes safe transfer for your patients to and from airports, hospitals, and other locations. Whether domestic or international, short or long distances, our experienced transportation coordinators will assist you in providing seamless service from beginning to end.
We save you the time of finding adequate ground transportation so that you can focus on the bigger picture. Leave the "behind the curtain" work to us.
View Case Study
A medical assistance company needed help transporting a severely injured patient from a hospital in Lima, Peru to the airport to meet an air ambulance company. The patient needed to be flown to Miami, Florida for immediate further treatment for his injuries. We quickly activated our ambulance provider in Peru and safely transported the patient to the airport. The client never had to worry about this portion of the logistics and knew their patient was in good hands. Gateway International EMS handled the entire ground transport and kept the client informed every step of the way.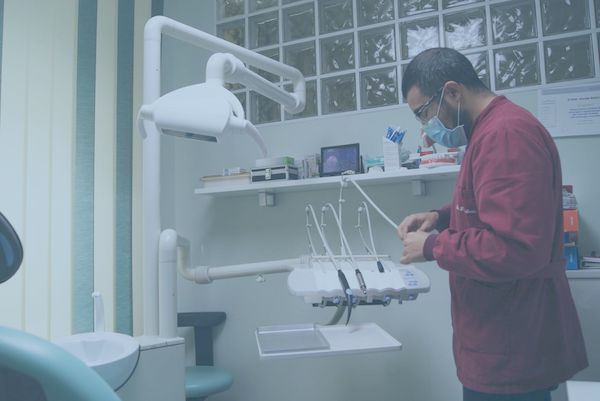 Our Capabilities
Physician Staffing
Providing high-quality medical care to employees around the globe is crucial for many large corporations. This is where you can rely on Gateway International EMS. We establish, staff, and maintain physicians' offices in developing countries.
Tapping into our years of experience in hospital management, as well as extensive knowledge in remote medical services, Gateway International EMS ensures that your employees have access to the best medical care no matter where they are in the world.
View Case Study
The medical department of a Fortune 500 company with over 120 offices and factories across the globe needed assistance in providing Western Medical Care to their employees at a factory in East Asia.
Gateway International EMS has been able to leverage its global resource pool to staff doctors in a rotating system and manage the doctor's office in an existing hospital in the remote region. We not only staff, but also manage the entire communication system with the hospital, doctors, and employees at the local factory for the company.
Today, our company is responsible for providing healthcare for more than 1,000 employees at this specific location. We monitor the workflow and quality within the doctor's office, discuss processes and quality with the medical and non-medical direction of the hospital, and communicate closely with the company's medical direction.
Our Capabilities
Event Medical Services
With a global network of medical transportation providers, Gateway International EMS provides medical staffing for large events, like conventions, festivals, and sporting events. Whether your event is large or small, local or global, we'll take care of your worries should a medical emergency occur.
We have trusted partners that will provide certified and trained paramedics, EMTs, critical care technicians, ambulances, and other basic medical support.
View Case Study
A large American television company approached Gateway International EMS about securing EMS personnel for their annual outdoor event, where thousands of children are encouraged to play outdoors. Since our first event, we have been involved in event hosting in Chicago, St. Louis, Houston, and Washington D.C. We assist in the process of liaising with emergency medical service agencies on location, creating emergency response plans, and ensuring that the safety of participants is constant. This is a critical aspect of an event where more than 5,000 attendees are expected.
Our deep knowledge of EMS systems, cooperation with local officials, and a vast database of ground ambulance companies allow us to provide the best service.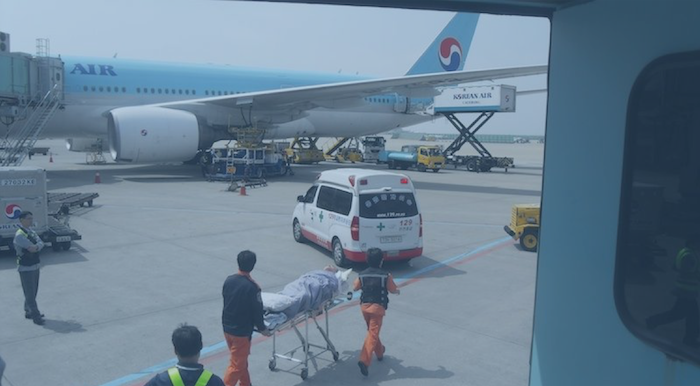 Our Capabilities
Global Resource Pool
With over 20 years combined experience, clients turn to Gateway International EMS for all types of requests, especially those that are out of the ordinary. Understanding the details of the industry, we provide case-specific solutions when helping injured or sick travelers or people in high security risk regions. We tap into our global network of providers and reputable industry professionals to ensure that even the most difficult and time-sensitive situations are mastered.
View Case Study
A patient in urgent need of surgery had to be transported from remote area in Russia to a hospital in the middle of a bad winter storm. The patient would not have survived the 12-hour ground transport to the nearest airport. The client knew they could call Gateway International EMS to help find a solution quickly. We were able to coordinate a ground ambulance to meet a helicopter with a medical crew and then fly the patient to the airport. Within 4 hours of being picked up by the ground ambulance, the patient was delivered to the air ambulance. Three hours later, the patient arrived at the hospital safely thanks to Gateway International EMS' global resources.
Trusted Worldwide
What Our Partners Say About Us
As one of Gateway's oldest customers, we started using their services back in 2012. During this time, a relationship was formed and became one of trust, confidence and complete teamwork. Gateway EMS is more than just a company that sets up medical transportation around the world. They are a true caring provider that does what it takes to get the job done, and done with complete professionalism. Oliver and his staff are on top of every mission, and ensure that it is completed with the utmost in patient care and customer satisfaction. I look forward to many more years of outstanding teamwork, with such an exceptional company.
Jim Goniwicha
Director of Communications/SOG Operations, Aerocare Air Ambulance Service
We have used Gateway as our transportation provider for years now. Simply put, Gateway is the best at what they do. We send one email and know the transportation will be perfect, no matter if it's across town or across the country!
Gateway's response time is phenomenal! Anytime, day or night, we know we will have a response in minutes. No request is too big or small as Gateway will handle it all.
Gateways professionalism towards their clients and passengers is outstanding and their rates are much less than what we have experienced in the past. Gateway truly is "One stop shopping for all our companies transportation needs"
Pauline Vadood
Client Services Manager, New Frontier Group
Skyservice Air Ambulance International has been a long standing customer of Gateway International EMS. We have watched the small company grow and excel worldwide. The services provided to us have exceeded our expectations, especially in remote locations abroad. Their staff is responsive and provide us with high quality vendors to serve our needs. We are pleased to recommend Gateway International EMS to others and do so with regularity.
David Ewing
Executive Vice President, Global Markets,
Skyservice Air Ambulance International