Available 24 hours, 365 days a year
About Our Company
Worldwide EMS Solutions, Simplified™ 
Gateway International EMS' mission is to create second-to-none patient care experiences, benefiting the international healthcare community. Gateway Intl. is the driving force in its customers' exceptional patient experiences, providing the best outcome, and giving patients complete ease of mind.
We are a first-class global resource for international patient care. We value unparalleled commitment to top-notch customer service. Our high-level quality management and exceptional moral and ethical values are achieved through internally and externally integrated respect, reliability, loyalty, and fairness.
How we do it
Culture Statement
At Gateway Intl. we expect that each team member respects each other, the company, and our customers. We listen to one another, we are honest with one another, we are responsive to one another, and we put others first. We live by our core values of reliability, loyalty, trust, responsibility and fairness. We consistently reflect on ourselves and our services to strive for continuous improvement.
By intentionally focusing on these things, we bring out the best in one another and achieve positive impacts. We treat our customers like we treat each other, with respect, which leads to superior customer service.
At Gateway International EMS, we take promoting the welfare of others and social responsibility seriously. For over 6 years, our company has taken part in numerous humanitarian causes. Here are just a few of the organizations toward which we contribute:
Additionally, we offer each of our employees the option to donate to a cause of their choice, and will match their donation. We truly believe that what we do makes a difference, and in this world, we are responsible for helping each other.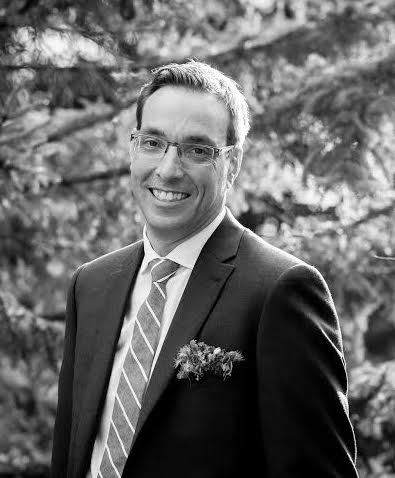 Oliver Müller founded Gateway International EMS in 2012. As the CEO he develops and drives business growth by networking with clients and providers within the industry, creates long-term strategic initiatives, and manages staff and consultants. Oliver has more than 15 years of industry experience. In his career, he previously worked as a paramedic, flight paramedic, medical evacuation coordinator, business consultant for medical assistance companies, crisis coordinator, and operations manager of an air ambulance company.
Brittany Grubb
Operations Manager
Brittany Grubb is the Operations Manager for Gateway International EMS. In addition to managing the Dispatch Center, Brittany takes the lead on developing client relationships through conferences, meetings, and day-to-day presence. She implemented a Quality Management program in order to better assist and appropriately train employees and serve our clients to the highest expectation. Prior to Gateway Intl. EMS, Brittany worked in several capacities in the healthcare and medical transportation industry.
Emily Utroska
Operations Supervisor
Emily Utroska is the Transportation Supervisor for Gateway International EMS, where she mainly focuses on provider networking. In this capacity, she sources and credentials air and ground ambulance providers. Emily also organizes medical and non-medical transportation with these providers.
Brooke Mulcahy
Transportation Coordinator
Brooke Mulcahy has been a Transportation Coordinator with Gateway International EMS since 2016. She has taken over the lead of re-organizing and amending the operations manual. Brooke holds a Bachelor's Degree from the University of New Hampshire and now lives outside of Chicago.
Brittany Metzger
Transportation Coordinator
As a Transportation Coordinator for Gateway International EMS, Brittany arranges transportation to meet the needs of clients all around the world. She has over 8 years experience in EMS. Previously, she worked as a medic, a supervisor for a communications center, and is also a certified flight communicator.
Robin Kaade
Transportation Coordinator
Robin Kaade is a Transportation Coordinator for Gateway International EMS. Robin holds an undergraduate degree in Psychology and Sociology from Purdue University and a master's degree in Social Work from The University of Chicago.She takes pride customer and provider relations while maintaining the best interest of the patient. She consistently brings a patient focused approach to her work.
Katie Dinning
Transportation Coordinator
Katie Dinning is a Transportation Coordinator with Gateway International EMS. She arranges transportation for clients internationally. With several years of customer service and scheduling experience prior to working at Gateway International EMS she strives to create the best possible experience for every client.
Victoria Rametta
Business Consultant
Victoria Rametta is a Business Consultant for Gateway International EMS. In this role, she takes the lead on special projects encompassing marketing materials, business development, profit and loss analysis, and market research. Previously, Victoria was the Administrative Assistant at Gateway Intl. EMS, where she organized travel for the CEO, client retention plans, and accounting materials.
Kayla Russo
Transportation Coordinator
Kayla Russo is a Transportation Coordinator with Gateway International EMS, organizing a multitude of global transports for a variety of clients' needs. Kayla has an extensive background in customer service and deeply values communication and efficiency in her work. She is committed every day to ensure patients and clients experience the best service.